Turkey Travel Tips: Everything You Need to Know to Get Around and Stay Safe
Turkey travel tips to make your visit to Turkish holiday more easier, safer and more enjoyable. Travel basics includes information every traveler ought to know. Cultural tips help explain why they do things a certain way, and . Stay safe will help keep you out of trouble.
Travel Basics: Know Before You Go
Do I need a visa to enter the Republic of Turkiye?
Visa requirements are determined based on your passport country. Most ordinary passport holders may obtain an entry visa for up to 90 days through the Republic of Turkiye Electronic Visa Application System online.

Please check the passport validity requirements for your passport country and type before purchasing your e-visa, since they are non-changeable and non-refundable once issued.

More information is available from the Turkish Ministry of Foreign Affairs on their Visa Information for Foreigners webpage.
What time zone does Turkiye use?
All areas in Turkey observe the same time zone, which they call Turkey Time. It is 3 hours ahead of Coordinated Universal Time (UTC/GMT +3). Turkey Time is equivalent to Eastern European Summer time, operating year round.
What is the weather like in Turkiye?
Turkiye is generally described as having a Mediterranean climate, but as usual the devil is in the details. The Anatolian plateau is a large land mass, and seasonal differences can vary widely across the country. The so-called shoulder seasons during April-May and October are the best time to visit Turkey. The weather is often beautiful, and crowds are less than the peak months for summer tourism.

The Marmara region, including Istanbul, has long, hot, relatively dry summers, with over 25 days of sunshine in peak months. Winters are cool and rainy, with up to 20 or more days of monthly precipitation, and even the odd snowstorm. Nevertheless, the clear days can be warm and beautiful as well.

The Aegean and Mediterranean coasts are the most properly described Mediterranean climate regions. Summers are hot and dry, with temperatures reaching 35°C (95°F) very regularly. Winters are mild with occasional rainstorms.

The Black Sea coast has warm summers with regular heavy showers. Winter ranges from mild to cold but is generally chilly with lengthy periods of rain and brief breaks of sunshine. The region receives occasional snowfall, which can be a considerable danger for outdoor enthusiasts in mountainous terrain.

The inland regions of Anatolia have a continental climate. Hot summers with very high temperatures contrast with cold, harsh winters. Spring and autumn offer the best weather for visitors.
What languages do they speak in Turkiye?
Turkish is the official language of the Republic of Turkiye. It is the 13th most spoken language in the world.

Visitors can get by almost anywhere with English or German, which are widely spoken in the tourist trade. Shopkeepers, waiters and other service industry workers in large cities and tourist areas generally understand some English as well, even if they don't speak it, and are usually happy to help polite foreigners make themselves understood.

It is helpful to learn a few simple Turkish phrases to ease your way.
What currency do people use in Turkiye?
The official currency of Turkiye is the Turkish lira. In written numerical form, figures are preceded by the currency symbol (₺).
Banknotes are available in denominations of 5, 10, 20, 50, 100 and 200 lira .

A Turkish lira is made up of 100 kurus. There are coins for 1, 5, 10, 25 and 50 kurus. there is also a 1 lira coin.

Are there ATMs in Turkiye?
ATMs are widely available in Turkiye. You can use a Visa or Mastercard debit card, credit card or travel card to get cash from Turkish ATMs. All ATMs offer you a choice of languages including English and sometimes other languages. Many ATMs give you the choice of withdrawing Turkish lira or euros.

At the time of writing, daily ATM withdrawals are limited to ₺20,000 per card, equal to about $1000 (USD).

Turkish ATM operators don't usually charge withdrawal fees., but your home bank may charge a withdrawal fee and a foreign exchange fee per transaction. Please check with your home bank about this to avoid unpleasant surprises.
Can I use my debit or credit card in Turkiye?
The safest and most convenient way to pay in Turkiye is by credit or debit card, which are accepted in almost all hotels, shops and restaurants. Nevertheless, it is a good idea to have some local cash on hand for small purchases and street snacks.
What is the electric current in Turkiye?
Turkey operates on 220 volts, 50 Hz, with European standard round-prong plugs that fit into recessed wall sockets. Outlets are typically type C or F. See the illustrations for reference.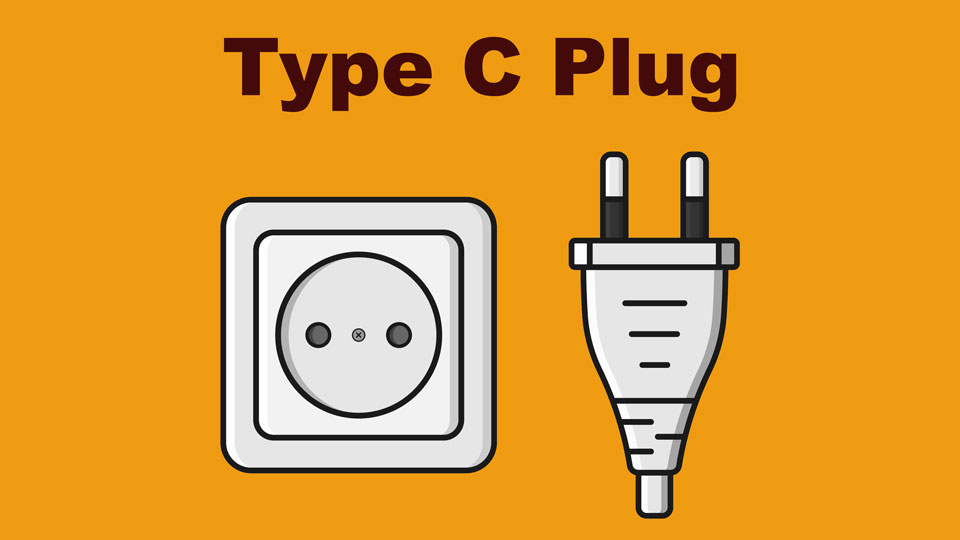 Telephone Service
The country code for Turkiye is 90. From a mobile phone, reach a Turkish telephone number by dialing +90 ahead of the city code and number. Remove the 0 that often appears at the beginning of the city code when using the country code to dial.

Prepaid SIM cards are available for use in unlocked mobile phone handsets. You will need your passport with you in order to purchase one. Prepaid SIM cards may be used in foreign phones for up to 120 days.

Important Telephone Numbers:
Ambulance 112
Fire 110
Police 155
Internet Service
Wifi Internet access is common all over Turkey. Public wifi is free in airports, train and bus stations, museums, and other public places. Registration is simple and easy, but speed and reliability are sometimes suspect. Internet services through hotels and other lodgings, restaurants, and cafes are better and usually free, although some hotels may charge for internet, especially high speed options.

For best internet access consider purchasing a prepaid SIM card from one of the local mobile operators, or sign up for an international package from your home mobile service provider.

.tr is the Internet Country Code top level domain for Turkiye.
Cultural Tips: A Little Bit of Consideration Goes a Long Way
Things to Remember when Visiting a Mosque
Most mosques are open to the public daily. They usually welcome visitors, but non-muslims should not enter the mosque during regular Friday services.

When visiting a mosque:
Dress modestly. For men, that means long trousers and covered shoulders. Likewise women must dress with shoulders and knees covered, and don a head scarf as well.
Remove your shoes and leave them at the entrance. Retrieve them when you exit. There are often designated racks onto which to drop your shoes.
If non-muslim, do not enter during prayer times. Consult the daily prayer timetable for details.

Greetings
Turkish friends and family greet each other warmly with air kissing or tapping both cheeks, but tend to be more distant with strangers and lesser acquaintances. Shaking hands is the normal greeting upon first meeting and always advisable as a good, conservative, yet meaningful show of attention.
Common Gestures
Here are some of the more common hand gestures and their meanings:

·Making a circle by joining your fingers and thumb, with your palm facing up, then moving the hand up and down generally means that something is good, delicious, or good looking.
·Raising your chin and making a "tsk" sound means "No."
·To beckon someone to come to you, extend your arm with the palm of your hand facing downward, then make a pawing motion with your fingers towards yourself,
·To decline an offer, just place your hand over your heart. May be accompanied with a slight bow towards the individual.
·Holding your hand next to your head and move as if you're unscrewing a light bulb means that someone is crazy.
Public Displays of Affection
Be careful not to be too physical with your partner in public. Turkish people are more conservative in what is acceptable behavior in western Europe or America. You may notice some public affection in the larger cities, but in general the farther away from the city center you get, the more conservative people become.
Bargaining
Haggling is expected in the bazaars and in tourist oriented shops. Otherwise, you are expected to pay the stated price.
Tipping
Turks are very European in their attitude towards tipping. Tipping is customary in restaurants, hotels and taxis, and optional elsewhere. It is advisable to carry cash on your person to use for tips. Most card transactions do not allow you to add a tip to the bill.

Tipping amounts:
Restaurants – 10% of the bill
Taxis – Round up to the next lira. Additional money for physical assistance and baggage handling.
Hotel Porters – $2/bag at midrange hotels, up to $5/bag at upper end establishments.
Musicians and Other Entertainers – Many restaurants have strolling musicians who play for tips. If you do not want them, it is acceptable to wave them away, but once they play you a song a tip is obligatory. $3-5 is customary.
Turkish Bath (Hamam) Attendants – They will come to say good bye before you leave. Divide 10-20% of what you have spent among the group.
Tour Guides – Tipping tour guides is optional, yet highly appreciated. Amount depends on the length of tour and quality of information shared. Sometimes tour guides are tipped individually, other times once for a whole group.
Alcohol and Tobacco
Bars and drinking are common in tourist oriented locations, but frowned upon in more remote areas of the country. Always avoid public inebriation, to protect both your reputation and personal safety.

Smoking is prohibited in all public places including restaurants, bars, public transportation, etc. Smoking is restricted in some outdoor areas where cultural, artistic, sports, or entertainment activities are held. You can smoke in your hotel room if there are any smoking rooms at your hotel. There are also outdoor seating of cafes and restaurants or in the worst case you can simply go outside to smoke.
Stay Safe: Do's and Don'ts While Traveling in Turkiye
Is Turkiye a safe country?
Turkiye is a relatively safe country, especially in the tourist areas. The government carefully guards its tourism industry.

Although tourists are unlikely to encounter violent crime in Turkey, petty theft is common. (see safety tips below).

There is frequent violence in some parts of Turkiye, but it is related mostly to domestic issues or other conflicts that have nothing to do with visitors to the country. Tourists are unlikely to be in such places or part of those situations. Nevertheless, it makes sense to avoid troublesome areas and disagreements between local people.

Do not travel unaccompanied to the following areas: Diyarbakir, Sirnak, Mardin, Sanliurfa, Gaziantep, Kilis, Hatay, Tunceli, Hakari; or any areas within 10 kilometers of the Syrian border.
Protect Yourself from Petty Theft
Cime against person is very unusual in Turkiye, but pickpocketing and petty theft is common, especially in crowded tourist destinations. Always keep your bag secured and in front of you on public transportation. In addition, avoid keeping valuables in your back pockets. 

·Dress conservatively.
·Do not wear fancy jewelry.
·Keep an eye on your belongings, especially in tourist areas.
·Keep your cash concealed. Wear a money belt or infinity scarf with a hidden zipper to avoid being pickpocketed.
Travel Tips to Guard Your Health and Hygiene
·Drink plenty of bottled water (tap water isn't safe to drink) to stay hydrated on hotter days.
·Wear sunscreen. The sun is usually strong in Turkiye, and can quickly lead to sunburn.
·Carry toilet paper with you. Public restrooms are often found without adequate supplies.
·Eat in restaurants and make sure your food is thoroughly cooked.
·Protect yourself against mosquito bites with insect repellent, or long sleeve shirts and trousers.
·Do not pet stray dogs or cats, since they often carry diseases and parasites that can infect humans. Rabies is rare in Turkiye, but can be fatal if contracted.
Travel Advice About Politics
Visiting Turkiye takes the old adage "avoid talking politics" to a whole new level. Politics are a volatile subject and there are strong feelings on all sides. Criticizing Turkish nationalism can be deemed a criminal offense.

Refrain from commenting negatively on the Turkish government. Censorship is common in Turkey and criticism of the government is considered a crime.

It is best to avoid political discussions, especially in public places.

Steer clear of political rallies and other events.
Alcohol
Do not drink and drive. If stopped by authorities, any amount of alcohol found in your blood results in a fine and a 6-month license confiscation.
Illegal Drugs
Avoid illegal drugs at all costs. The penalties for violating Turkish laws, even unknowingly, can be severe. Penalties for possession, use, or trafficking of illegal drugs in Turkey are particularly strict, and convicted offenders will receive heavy fines and jail sentences.