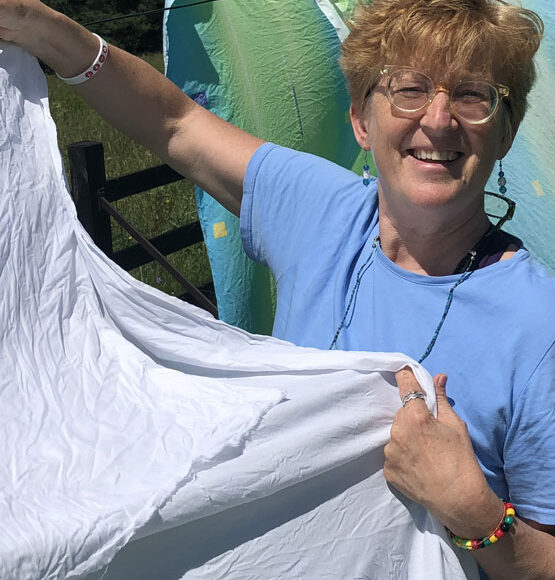 Turn your next holiday into an unforgettable combination of community service and leisure travel on a Worker Bee Tours Mountain Hut Service Project. Our one week packages provide an easy way for concerned individuals and groups to make a positive social contribution in the beautiful Bulgarian outdoors. We take care of all of the details, organizing volunteer work, sightseeing, transportation, meals and lodging. All you have to do is show up at the appointed time and leave the heavy lifting to us.
Highlights of the Mountain Hut Service Project Experience
Make New Friends. Get to know people from different backgrounds and nationalities working shoulder to shoulder with international and Bulgarian volunteers. Many of our participants form lifelong friendships on these projects.
Optimize Your Time. We do all of the advance preparation for you so that your volunteer efforts are meaningful and useful without losing time on the administrative hassles of trying to set it all up yourself.
Explore the Outdoors. We include special activities on every day of the trip. Whether it is a day hike, harvesting wild berries, or picking herbs for tea, there is always something unique and exciting to do.
Discover Bulgarian History and Culture. We make the most of every opportunity to introduce our teams to local culture and history, picking out the best and most important landmarks, museums, and sights for you to visit and explore.
Make Memories. We are grateful for your desire to serve and your choice of working with us, and want our Mountain Hut Service Project to produce memories to last a lifetime.
Itinerary
All of our Bulgarian Mountain Hut Service Projects run from Saturday to Saturday, starting and ending in Sofia, Bulgaria. Travelers from the western hemisphere typically fly the previous day, arriving in Sofia on the day the tour begins. Most European cities have flights that can depart on the morning of the tour and arrive in Sofia in the afternoon or evening. Other departure points should check airline timetables to determine appropriate flight reservations. Extra nights are available at the hotel in Sofia, on either end of the tour, for a separate charge. We also offer cultural and historical add-on trips to enhance the overall experience for participants who want to discover more about Bulgaria.
Day 1 – Saturday: Sofia Arrival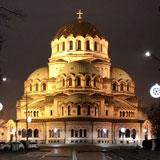 Arrival at Sofia International Airport and transfer to the hotel. Optional walking tour of Sofia. Evening orientation and mixer for the team. Dinner near the hotel.
Day 2 – Sunday: Travel to the Mountain Hut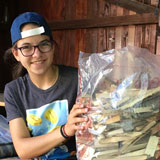 Breakfast/brunch at the hotel. Morning free. Depart lunchtime for the work site. Sack lunches available during travel. Arrival and registration at the Mountain Hut, followed by an optional short hike or other group activity. Dinner at the hut.
Days 3 – 6 – Monday – Thursday: Mountain Hut Service Project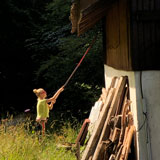 Breakfast, lunch and dinner at the hut each day. Work assignments may include building, painting, cleaning, renovating, chopping wood, cooking, gardening, and more. We try to be as helpful as we can be, taking into consideration the number of volunteers in the group and the skills we bring with us to the project. We identify specific goals for each individual project. Please see the individual project itineraries for more detailed work descriptions.
Part of each day will be set aside for free time as well as optional leisure activities including hiking, berry picking (in season), games, sports, music, and more.
Day 7 – Friday – Cultural Excursion and Sightseeing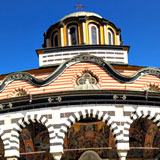 Breakfast and group photo at the mountain hut. Depart after breakfast for an all day excursion to local historical and cultural sites. Lunch on the way or at one of the sites. End the day in Sofia. Farewell dinner with the team.
Day 8 – Departure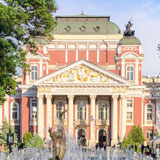 Breakfast at the hotel. Airport transfer with ample time to check in and board your flight home. For those with later flights, free time for last minute shopping and/or sightseeing around Sofia (information and guides available.)
Past Mountain Hut Service Project Teams
Video
https://youtube.com/shorts/z6fuSARIIzw
Important Information
Price Includes
Round trip airport, bus or train station transfers.
7 nights accommodation, 2 in a Sofia hotel and 5 at the mountain hut location.
All meals.
Day touring as per the itinerary, including entree fees.
Price Excludes
Visa costs (if any). Participants are encouraged to inquire about travel and entry regulations for their passport country.
Transport from city of origin to Sofia, Bulgaria.
Travel and health insurance (may be purchased separately.)
Personal items, souvenirs and incidental expenses.
Gratuities.
Terms & Conditions
Prices are listed per person, based on double occupancy (hotels) and group accommodations at the mountain hut. Single rooms available for a separate fee. All tours are subject to availability. Families and groups may qualify for discounts based on shared accommodations and other cost savings.